What is SitePad Website Builder and how to create a website.
SitePad Website Builder helps you build professional websites using a drag and drop editor. You can create high-quality websites easily. Just pick a theme, customize the content add images, audio, videos and click Publish. SitePad helps you publish static web pages (HTML, CSS, JS) to your domain faster.
SitePad comes for free with GreenHost.eu's cPanel Hosting plans, and you can start creating your website right after service purchase.
Steps to create a website using SitePad
Login to Control Panel
Firstly Login to your Control Panel and login with your details. There click on the SitePad Icon or Link.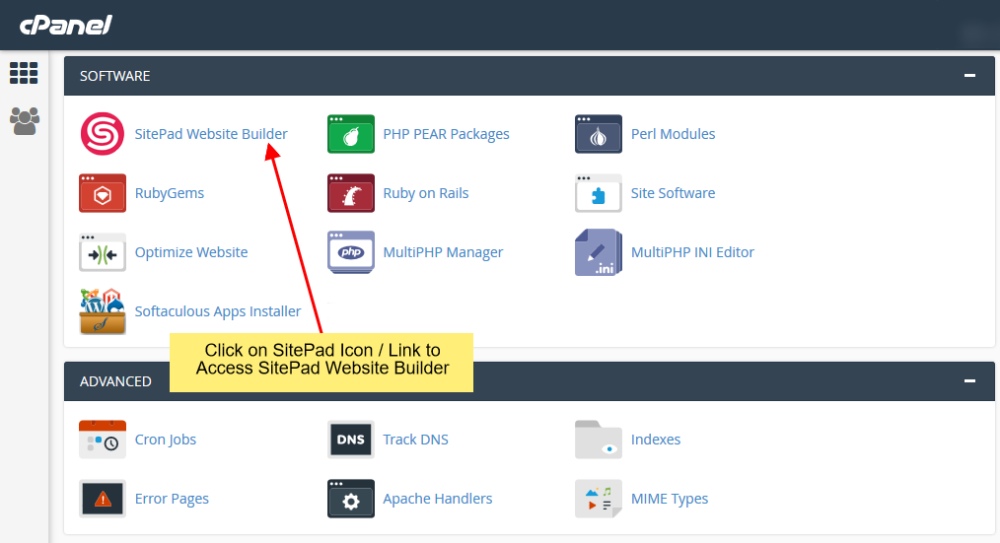 You will be redirected to SitePad Website Builder.
Choose a Theme
You have to select a Theme for your website. You can choose from 354 Professional Themes which cover a wide range of categories like Blog, Business, Portfolio, Restaurants, Travel, etc. All the Themes are Responsive so your website will work across all devices sizes.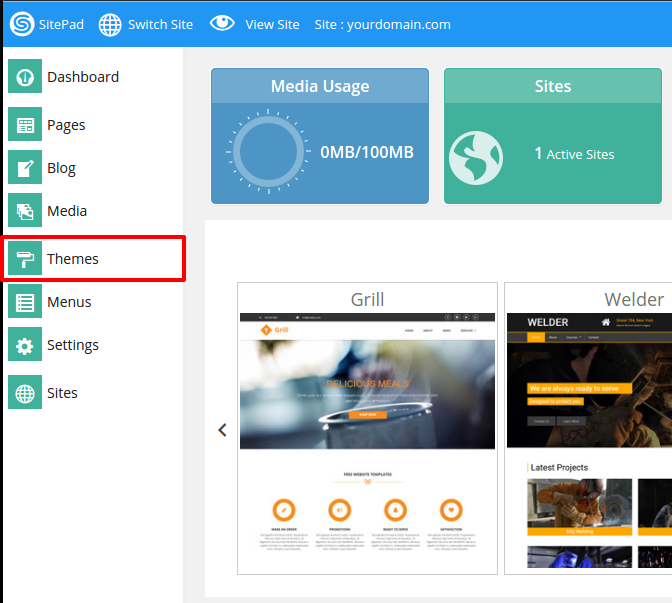 Once you find a theme suitable for your website you can click on Activate button to Set the theme as a default theme for your Website Editing.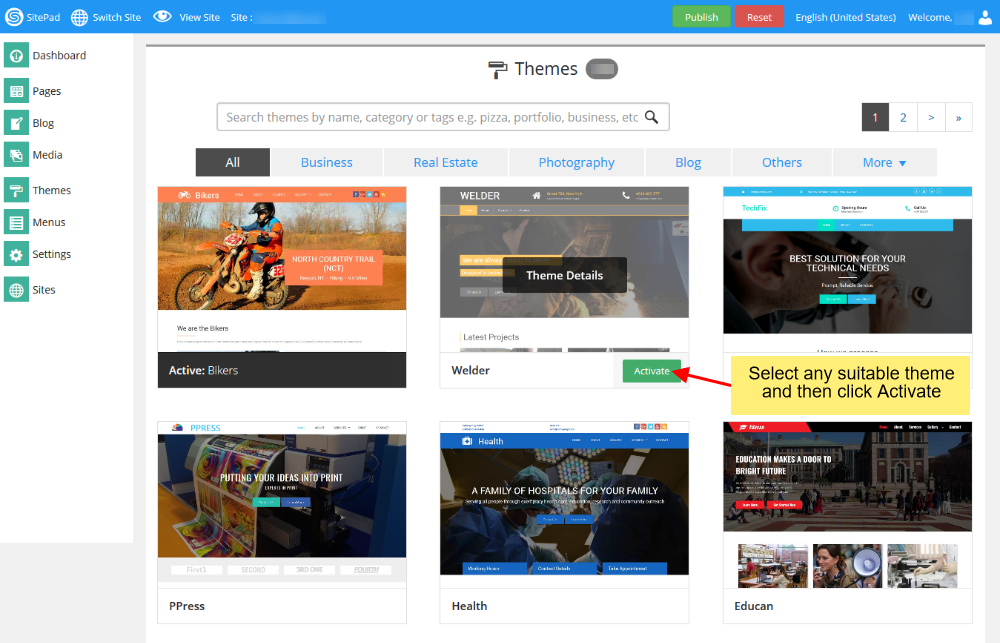 Edit pages
To edit page content, navigate to "Pages" section and select the page You want to edit:
Start editing your website.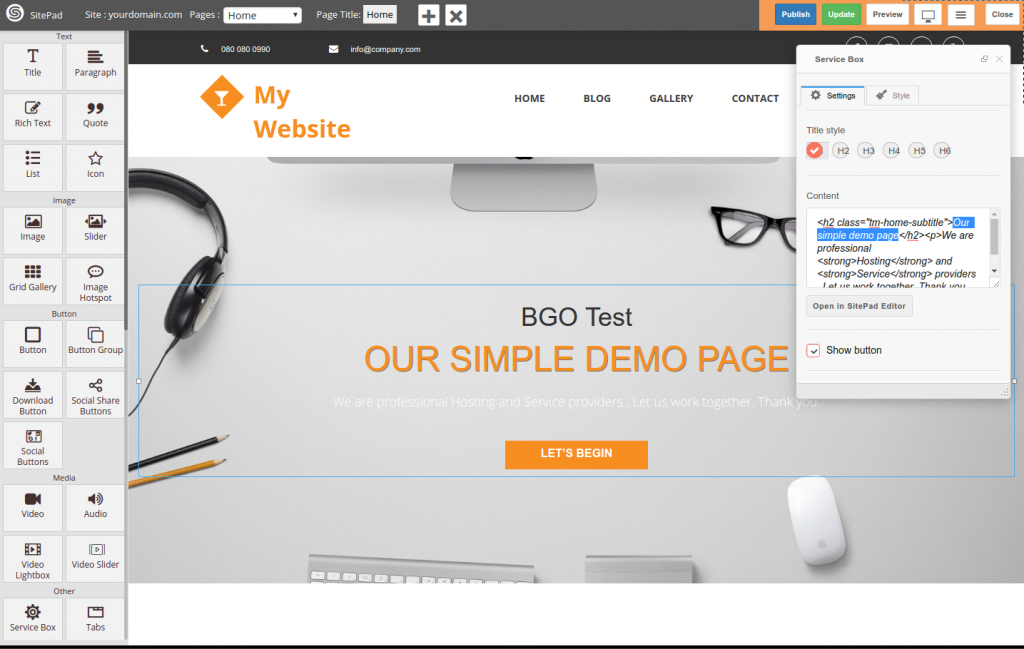 You can also drag and drop different Widgets where ever you want. There are many different Widgets like Title, Paragraph, Slider, Service Box, Rich Text, Images, Videos, etc.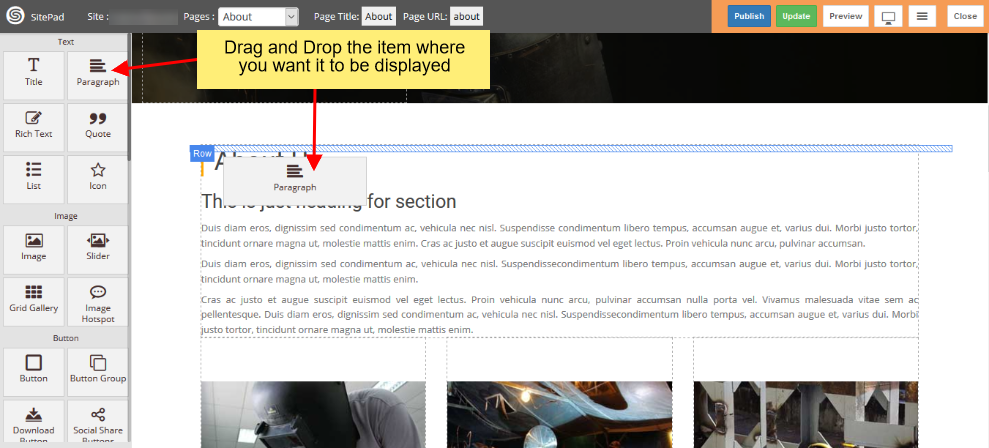 Publish your website !
Once your website is ready you can click on the Publish button or you can update it and later on Publish it.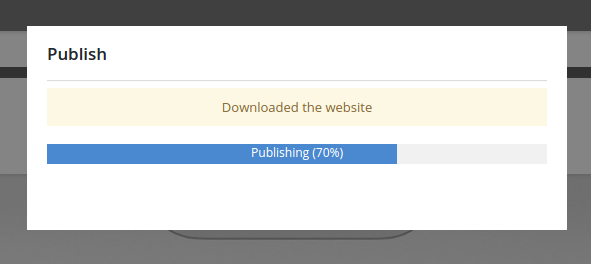 You can check the website you Published.