5 Reasons Why Ecommerce Is So Important For Your Business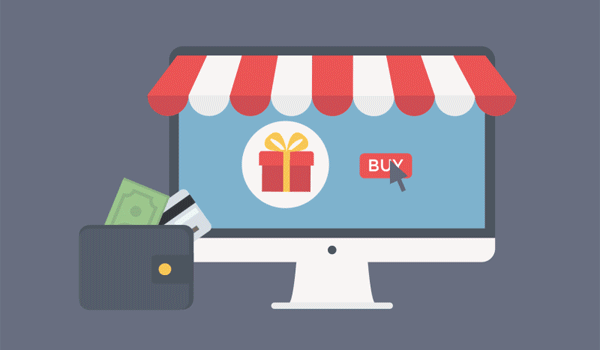 From startups to small businesses right through to huge brands, there are a huge number of companies that can benefit from their own ecommerce website, where they can sell their own products or services. In todays competitive and convenience focused society, no longer do consumers want to venture to the high street in order to buy items, instead consumers want to shop from their own homes, making ecommerce a flexible solution for both businesses and buyers.
As a commercial outlet, the internet can provide business with benefits like wider reach and decreased business costs. All of these pros can add up to have a significant impact on the business as a whole.
Here are a few of the major benefits e-commerce can provide:
1. Can Broaden Your Brand
Ecommerce is an ideal way you can take your brand from a traditional store to an innovative, well loved brand. By offering great products 24 hours a day along with online customer service, your business can be the home of your products and the general home of your business, allowing you to fully expand your product ranges without having to worry about moving locations or worrying about not being able to expand your business.  
2. Convenience
Your online store is open round the clock, through the year. While you get to sell your product 24 X 7, your customers too can shop at their convenience. Due to their busy schedule, most of your potential customers just do not have the time to physically visit a shop. By starting an online store, you would make your products accessible to a lot of customers who would otherwise have gone elsewhere to shop.
3. It Increases Your Outreach
Due to the internet's accessibility, millions of people across the world can view your website at any time, meaning that for those looking to expand their businesses and reach out to a larger audience, you have many more opportunities to do so. Compare the amount of people you can reach through a website to the amount you can reach through a high street store or local advertising, there's no reason you shouldn't look at taking your business online if you're looking to improve your reach.
4. Lower Costs
In general, an e-commerce store will have lower operational costs than a physical store. You won't have the overhead cost of real estate and the associated costs of maintaining a physical location. In addition, inventory can be automated with a web-based management system and help to decrease inventory costs.
You may also have to employ less people as. Typically, small physical stores will have at least two people on staff which are paid an hourly rate. In theory, a small e-commerce store could be managed by a single person, likely the owner, for just a few hours each day.
5. Better Marketing Opportunities
Your online store is the best marketing tool that you would ever have. Most small businessmen cannot afford the services of a traditional marketing agency, however, thanks to the internet, now anyone can market through online tools on the social media. Tools like email marketing, pay per click advertising and social media marketing help you build very useful links and contacts.