What is WHMCS?
The WHMCS software suite is an all-in-one client management, billing & support interface for web hosting businesses. By using this tool hosting providers can save countless hours by automating repetitive tasks, in turn allowing you to focus on growing your business.
WHMCS automatically collects payment from your clients so you never have to worry about it.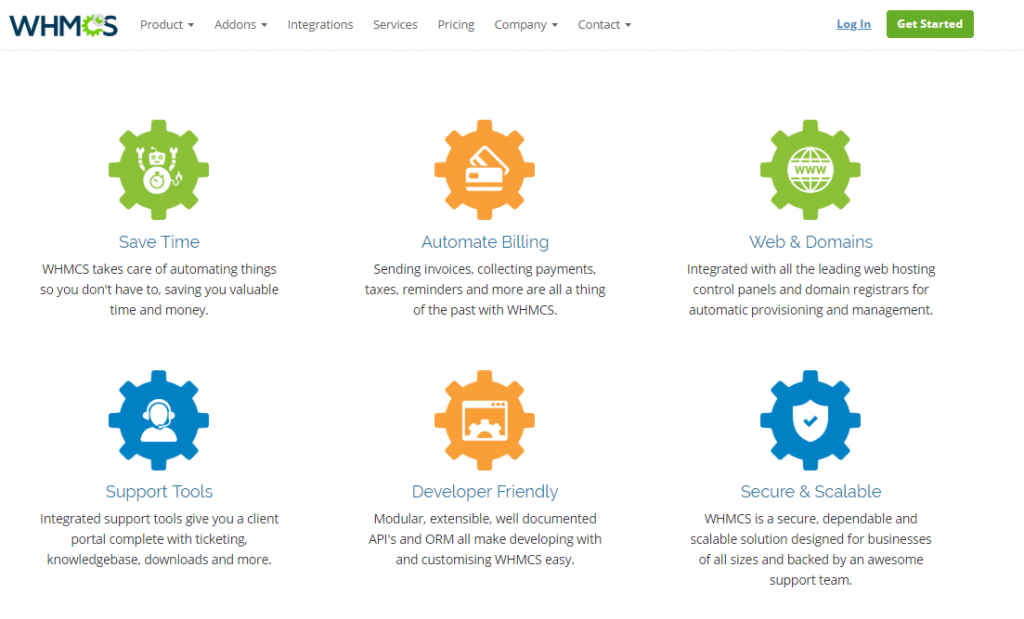 Why WHMCS?
Automation:
WHMCS allows you to automate many common tasks of a web hosting company and domain registrar business. Some of the tasks include:
Automatically provisioning a hosting account.
Automatically creating an invoice for your client and sending it as an email
Automatically registering a domain name with your domain provider/registrar when order is accepted
Upgrade/downgrading the service of a person when it is requested.
Domain Reselling
The tools you need to sell domains, such as a domain lookup to check the availability of a domain, domain registration, domain transfer and also domain renewal comes with WHMCS.
Billing
You can set billing cycles such as monthly, annually etc so that a person can pay for a month or a year. Once the service is about to expire, an invoice will be automatically generated and an email with the invoice attached as a PDF will be sent. You can also give coupons for discounts.
If you're going to enter the reseller hosting business, you'll want a WHMCS.
As for pricing, the plans are scaled based on the size and demands of your company.
GreenHost.eu gives you WHMCS license for free for two of our reseller hosting plans.