12 Ways To Make Money Online
Web hosting packages are some of the most profitable affiliate programs available today. If you are a beginner in the world of earning online income, promoting web hosting is a great way to learn affiliate marketing . Many of these programs continue to pay their affiliates consistently.
One of the difficulties of selling hosting packages is that people are cautious about web hosting selection. The reason is that web hosting plays a huge part in site performance and moving from one hosting to another can be annoying. Also, if a person subscribes to an annual plan (or longer) they will likely continue with that company for a long time, so choosing the best web hosting package is an important decision.
If you focus on earning commissions through web hosting affiliate programs, you will be surprised at the amount that companies pay for the customers you have brought.
How much can you earn from Web Hosting affiliate programs?
GreenHost web hosting packages range from $ 2.95 to $ 16.95 per month. This doesn't mean that you will be paid only a percentage of this package plan. Since web hosting packages typically require customers to purchase a minimum length (1-year, 2-year, 3-year, and so on) that can bring commissions from 25 -100 € for sale.
The only challenge is that if you want to make a stable income from commissions, you will have to be able to sell more than one plan each month. You can do this by working hard to promote the company and web hosting in order to get a large part of the commissions.
GreenHost gives you a commission of 40% of the amount of purchase for each customer you bring to our company. So if a customer spends 100 € on GreenHost you will earn 40 € . Also you will get a 30 € bonus once you become part of the Affiliate program. Click here for more about the GreenHost affiliate program.
12 Ways You Can Earn Commissions from Web Hosting Affiliate Programs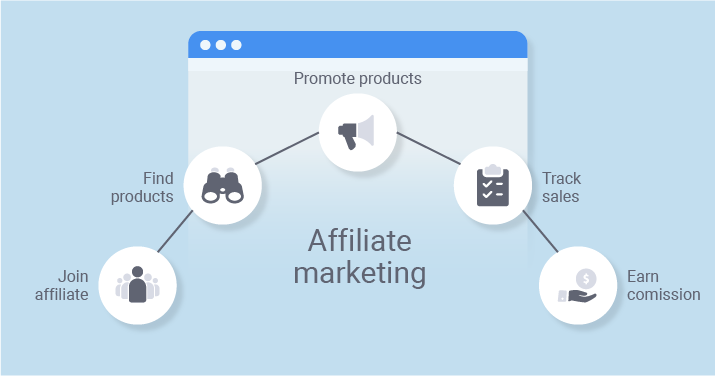 1. Write a blog post
Blogging is the most common way of promoting web hosting plans as part of affiliate marketing. There are a number of techniques you can do this, such as:
Feature one web hosting company and its packages offered.
Comparison posts are worthy because so many people search for answers when choosing Company X or Company Y, and so on. The result will depend on how smart you write your review. Conclude the post by recommending to your readers the company you are affiliated to.
If you know a popular person or company who uses your preferred web hosting company, show it off to your readers.
2. Create an eBook
If you are writing an eBook about starting a blog for beginners, you can show the selected web hosting company in its various chapters.
3. Build a dedicated site for reviewing and comparing Web Hosting programs
As we've mentioned before, promoting multiple companies or hosting plans at the same time increases your chances of bagging sales.
You can post articles about the companies you are affiliated with. The more interesting and informative articles for the audience, the more sales opportunities.
4. YouTube videos
You do not need a website to promote web hosting plans. You can make a video tutorial highlighting the web host plan or company of your choice.
5. Build a website
People love discount coupons, even when it comes to web hosting. There are many people who are looking for the best web host, clients seeking to change their hosting plans or even clients seeking to go to another company.
As a affiliate person, you are given discount coupons from official prices and you can offer these coupons to anyone. You can do any kind of marketing and promote them.
6. Use social media
Use Facebook, Twitter, LinkedIn, Instagram, or any other social media platform to promote your web hosting affiliate links. Also you can use social media as a stand-alone promotion technique.
7. Take advantage of advertising
If you have a blog, take advantage of the advertising. Create a space where you can place ads that attract readers attention.
8. Teach others
If you're someone with a following , you can develop any teaching method you prefer so that you can promote the web host company. The more people
look up to you, the more people will choose the services you advertise.
9. Negotiate with web hosting companies to give your readers exclusive deals
Aside from the web hosting coupons you can create on your affiliate dashboard, you can also negotiate with the hosting company for a unique deal you can give away to your readers. You need to have good reputation so the company can support your request for an exclusive deal.
10. Visit other blogs
In the online world, networkimg is a great way to have contacts with different people. While it is important to define and follow your competitors, it is equally important to build relationships with other people who do the same job as you do.
11. Use email
If you are an expert in email marketing, remember to promote affiliate links via emails. Putting together a product giveaway , offering coupons, or sending an interesting email about a newly-published blog post can affect your readers' interest.
12. Create a unique page
With a great idea and design, you will be able to convince people to buy any of the services you sell.
These 12 ways of selling web host affiliates are not new, but they're still very effective.
Become a Green Host affiliate NOW and start earning commissions.