10 Ways to Earn Your Buyer's Trust
When it comes to shopping online , consumers need to feel safe and comfortable before making a purchase. Creating an online store is now easier than ever. GreenHost.eu helps you to create your online shop. What is more difficult is gaining the trust of buyers.
Here are the steps you need to earn your buyer's trust
1. Design your web
Create a stunning website. Once you build your shop online and showcase what you are bringing, decorate it. A page with clear messages and a beautiful design gives buyers the feeling that your business is the one who can trust, making them more likely to buy.
2. Publish ratings
Publish ratings from your customers is a sure way to make a buyer feel safe. An application like Trustpilot allows your buyers to share their experiences and is a great way to show your accountability.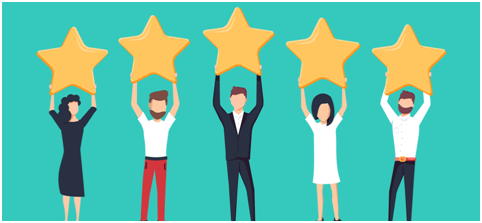 3. Stay active on social networks
Consistency on your social channels allows you to build a rapport with your consumers and helps you to show your fun side. At the end of the day, buyers want to know that there is a human on the other side of the screen so let your personality shine through. Distribute your newest products or services in social media.The presence in your social channels allows you to build a closer relationship with your customers.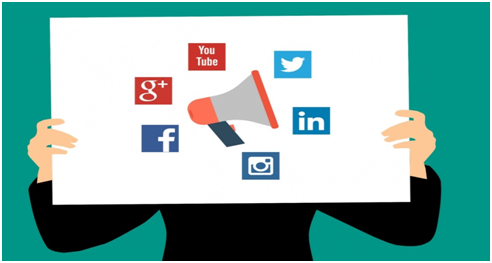 4. Communicate in real time
Let's say you're making an online purchase and you've run into a problem at checkout. For this you need an answer before you can continue. Most likely you need to send an email and wait for the answer. You run the risk of losing the sale if you don't respond in a timely manner. An easy solution? Online chat. Consider adding a chat app to help you connect with your visitors in real time. Users will get immediate responses. Moreover, online chat can be useful to support all of those new clients.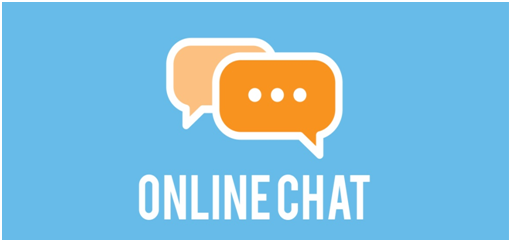 5. Introduce Yourself
We can't stress the importance of showing off who you are! A buyer will trust your business when you see the faces of people behind the screen, so think a creative way to explain yourself and your experience.

6. Make Yourself Available
You must show that you are available to your customers in any case. Enter your business:your location, email, phone number, forums and of course social media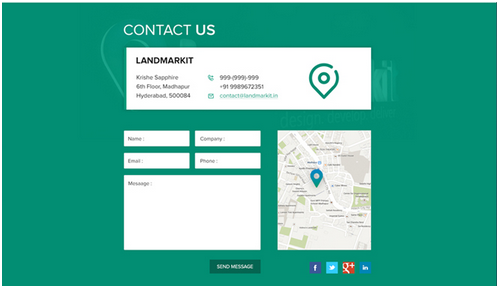 7. Build a FAQ page
A strong FAQ page can accomplish a lot.
It can answer user questions about both your brand and your products, demonstrate your expertise, provide product information, and show customers how you run your business.This is just another way for users to get more familiar with your brand and more comfortable with purchasing from you.
FAQ pages are often written with the intention to inform users, overcome objections, and alleviate any qualms about purchasing.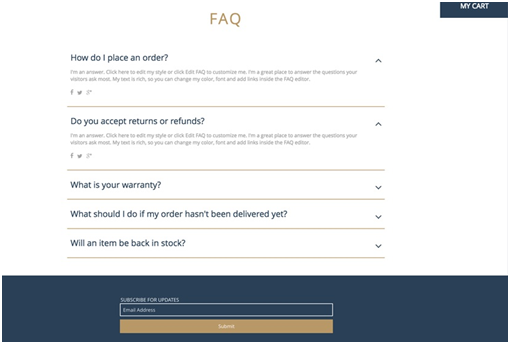 8. Gift devoted buyers
On average, repeat buyers spend 67% greater than new customers. So your maximum worthwhile clients are repeat clients. Are you doing enough to encourage them to buy with you once more? Stay in touch, and deliver them something of value in the trade for their time, hobby and enterprise. It would not want to be too much; a coupon, a phrase of a special event, beneficial insights and advice, or information they could use are all powerful.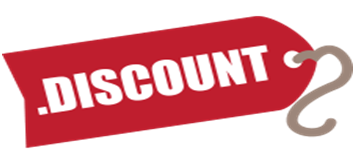 9. Be an expert
Customers gravitate to trust people who are vital about what they do, and willing to take the time to gain a deep expertise in their craft. Make the effort each day to investigate greater about your customers, their enterprise, and their problematic conditions. Be the expert guide. Proactively assist your buyers to think in advance of the barriers they need to pass to fulfill their emotional, social, useful and organizational desires.
10. Keep the promises
Full faith is not built in a day. It takes days, months or even years to gain someone's trust. Despite the duration, sustainability is a key factor in building trust. Do not promise things that you can not accomplish.
When making promises keep them!