What is Magento?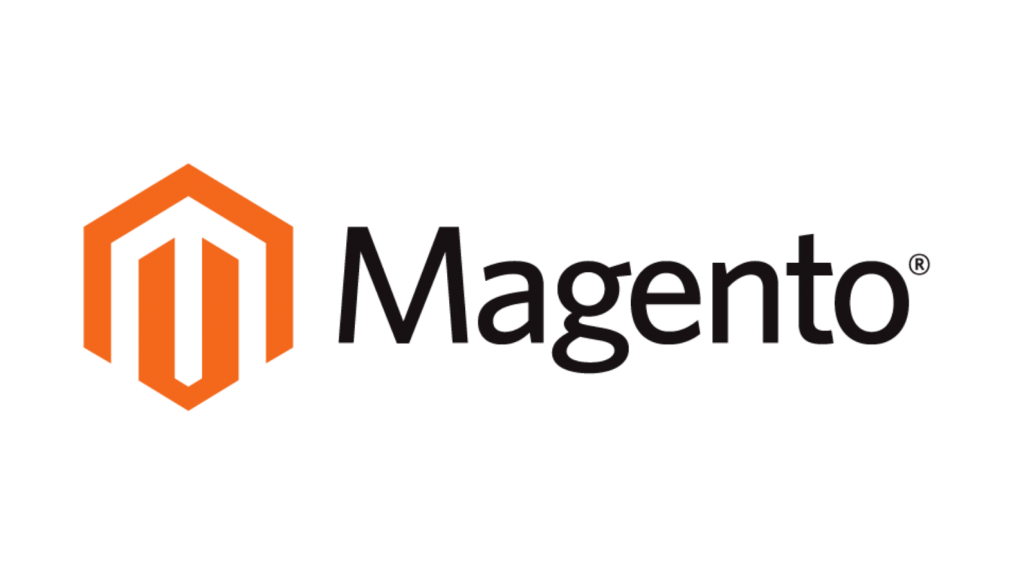 Magento is an ecommerce platform built on open source technology which provides online merchants with a flexible shopping cart system, as well as control over the look, content and functionality of their online store.
It offers a variety of plug-ins and themes which can easily enhance a customer's experience. Magento is designed to be utilized by someone who isn't a developer.
Why use Magento?
Flexible
Magento not only offers flexible, scalable eCommerce solutions but also gives the flexibility to customize and extend your platform to create unique, differentiated branded experiences. This platform has the ability to adapt well to change and has the potential to be modified to meet the requirements of shop owners.
Secure
Security is of the important factor behind the success of Magento. It offers great functionality for making store secured from attackers. And from the customers point of view they always give preference to those stores on which they feel secure for online transactions. So, Magento is a best choice for building fully secured ecommerce store.
Better speed
Magento it's known for its power to produce a fast loading web page. Magento can surprise you with the performance.
SEO friendly
Magento is an SEO-friendly content management system. Magento is up to date with the latest SEO ranking factors. It provides great URL structure and meta-implementation options required for SEO.
Multiple Payment Options
Magento gives you complete freedom and flexibility in deciding how you want your customers to pay. Single-click payment, billing purchases for later, checkout without registration, simple registration, multiple payment options are some of the biggest benefits of using Magento.
How to install Megento?
First, you have to choose one of our Ecommerce's hosting plans.
Softaculous allows you to install Magento. It is one of the easiest approaches to create a new installation and you don't need deep technical knowledge or previous experience to complete the installation by yourself.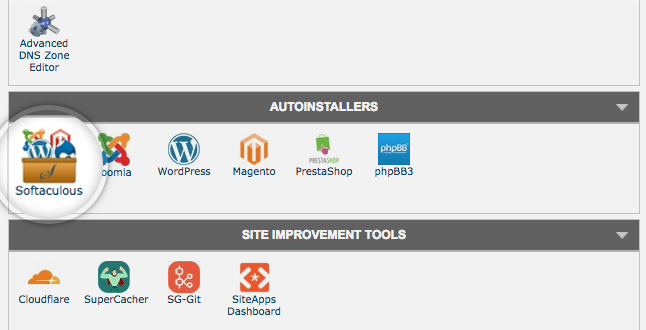 Click on the Softaculous icon to go to the auto installer's home page. On the left side of the home page you will find the categories menu.
Find and click on the E-commerce category to expand it. Then click on the Magento link.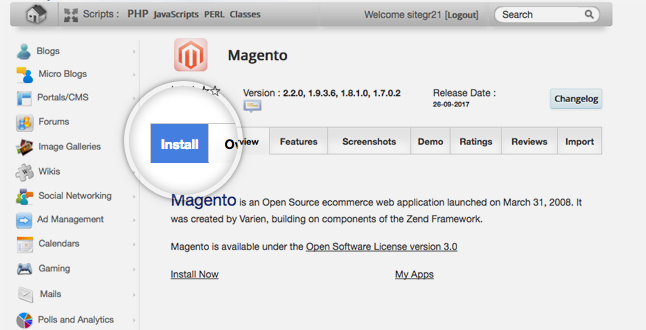 The installer will redirect you to a new page where you will see the details for the completed installation. Now you can login and create your Magento website.